Louisville, Mississippi – Winston Plywood and Veneer, a state-of-the-art plywood mill located in Louisville, Mississippi, announced today the launch of a new initiative to strengthen workforce recruitment and retention. The Winston Ambassador Program recognizes a select group of leaders from across the company for their leadership, dedication, and selfless approach to making Winston an exceptional place to work.
 Members of the Winston team who were selected as the initial Ambassadors participate in job fairs and community events, share Winston's culture with potential new hires and coach new team members during their employment transition. Having each distinguished themselves as mentors and community stewards, they share their work experience serving as a peer resource for questions, mentorship and camaraderie.
 The Ambassador Program is supported by the company via a new referral bonus program to reward current employees for each new team member they recruit, with more earnings possible based on the longevity of the recruited team members.
 "What makes Winston special is our people, many of whom are true leaders in Louisville and its neighboring communities as well as in the mill. We know that to compete and win, we'll need to continue to attract, hire and retain the very best talent possible. By creating this new Ambassador Program, we're investing in those who have already taken a leadership role and asking them to help us build an even stronger team in the years to come," said Bruce Warren, CEO of Winston Plywood.
  "In many ways, Winston Plywood is the heartbeat of Louisville, Mississippi and we take that responsibility very seriously. This Program recognizes those who have made the commitment to help us be great, every day, and to help us find those who want to build their careers as part of our family. We could not have chosen a more amazing group of people to be our first Ambassadors," said Chasta Rauccio, Vice President of Human Resources.
 The inaugural members of the Ambassador Program include:
Shirley Lee, a recognized leader in the community who has recruited several new team members throughout his tenure who have become long-term employees since joining Winston in 2017. Shirley is a leader in the community and co-sponsors a back-to-school celebration and supply drive for underprivileged children.
Levon Pickens, who in his short time since joining the Winston team in May 2021 has already become a leader on the floor and recruited multiple new employees.
Rose Triplett, who has earned the reputation as a leader of the hourly team members since joining Winston in 2017. Rose is a trusted source of guidance for team members, whether new or veteran.
Ken Howard, who joined Winston in 2017, speaks to many of the orientation classes and represents Winston in the community, resulting in many talented recruits introduced to the company.
Shaunery Thompson, who is a member of the Choctaw Reservation and has recruited several team members since joining the company in 2018.
About Winston Plywood and Veneer
Winston Plywood & Veneer produces and distributes engineered specialty plywood and veneer products for industrial markets and plywood for the building product markets in North America from its state-of-the-art facility in Louisville, Mississippi. With more than 375 associates, it is one of the most modern and efficient mills in North America. To learn more, please visit www.winstonplywood.com.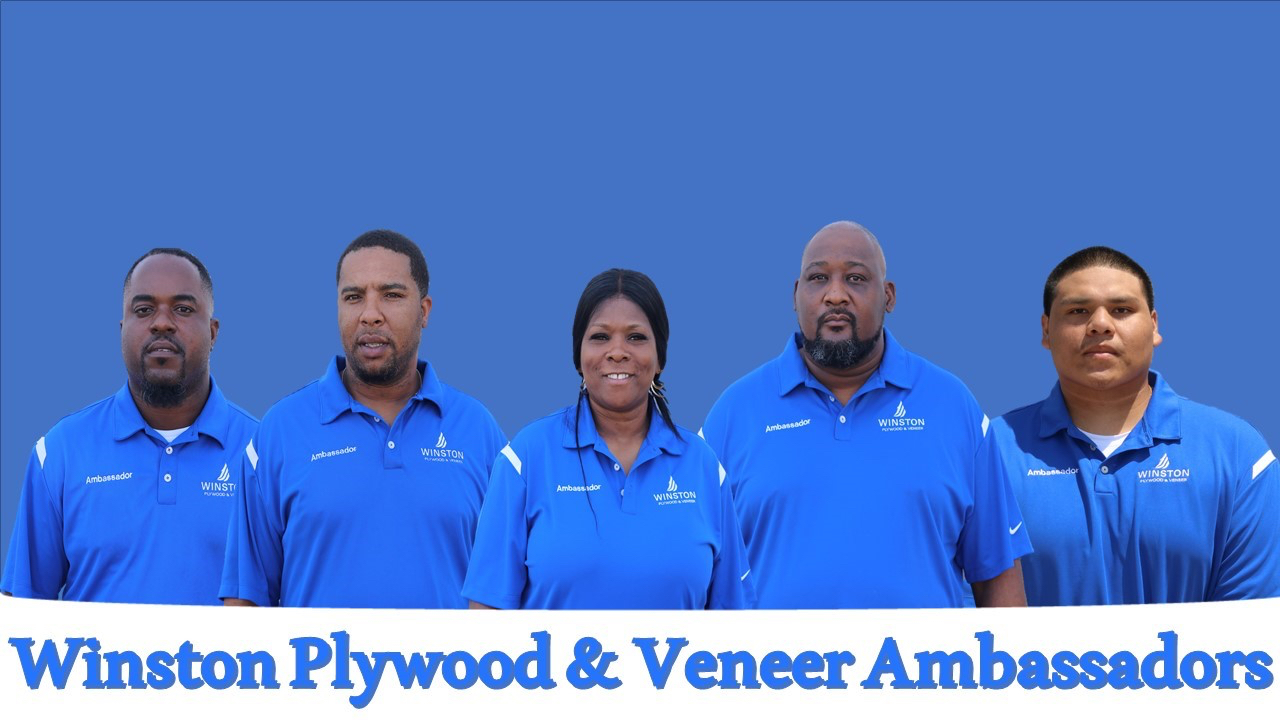 CARTHAGE, Miss. – Following extensive updates and repairs, the Mississippi Band of Choctaw Indians (MBCI) are breathing new life into their 120,000 square feet of industrial space in Leake County. The three industrial buildings, each about 40,000 square feet, were...