CHOCTAW, Miss. — U.S. Secretary of Commerce Gina Raimondo announced that the Department's Economic Development Administration (EDA) is awarding a $5.8 million grant to the Mississippi Band of Choctaw Indians for the construction of the Advanced Workforce Training Center. This grant is funded by the American Rescue Plan's Indigenous Communities Program. 
 "Workforce development is a primary focus for our Tribe," said Chief Cyrus Ben. "We have undertaken many projects to help our community members prepare to face a challenging and ever-evolving job market. This Workforce Training Center is a key component of our strategy to increase the skills of our Tribal members, whether they choose a career on or outside of our Tribal lands."
 The Center will be in the Pearl River community and will be approximately 50,000 square feet. It will provide vocational and technical training to existing MBCI employees, local employers, middle and high school students, and Boys & Girls Club members.
 "We have developed a long-term strategy to strengthen the Choctaw workforce, which is essential to successful economic development," said Economic Development Director John Hendrix. "This new facility will enable us to provide advanced skills training, including vocational skills such as electrical, HVAC, and industrial maintenance.  We will also offer training in computer and digital skills, healthcare, and management. The Center will also support Choctaw entrepreneurs with a small business development center with a maker space and incubator."
 Raimondo stated, "This EDA investment will facilitate hands-on training for the Choctaws in a modern, innovative space, creating new economic opportunity in the region."
The Mississippi Band of Choctaw Indians, under the leadership of Tribal Chief Cyrus Ben, is the only federally recognized tribe in the State of Mississippi. With over 11,000 members, Choctaw lands cover approximately 34,000 acres in 10 counties. Providing permanent, full-time jobs for over 5,000 Tribal-member and non-Indian employees, the Tribe is a major contributor to the state's economy. Learn more at www.mschoctawbusiness.com.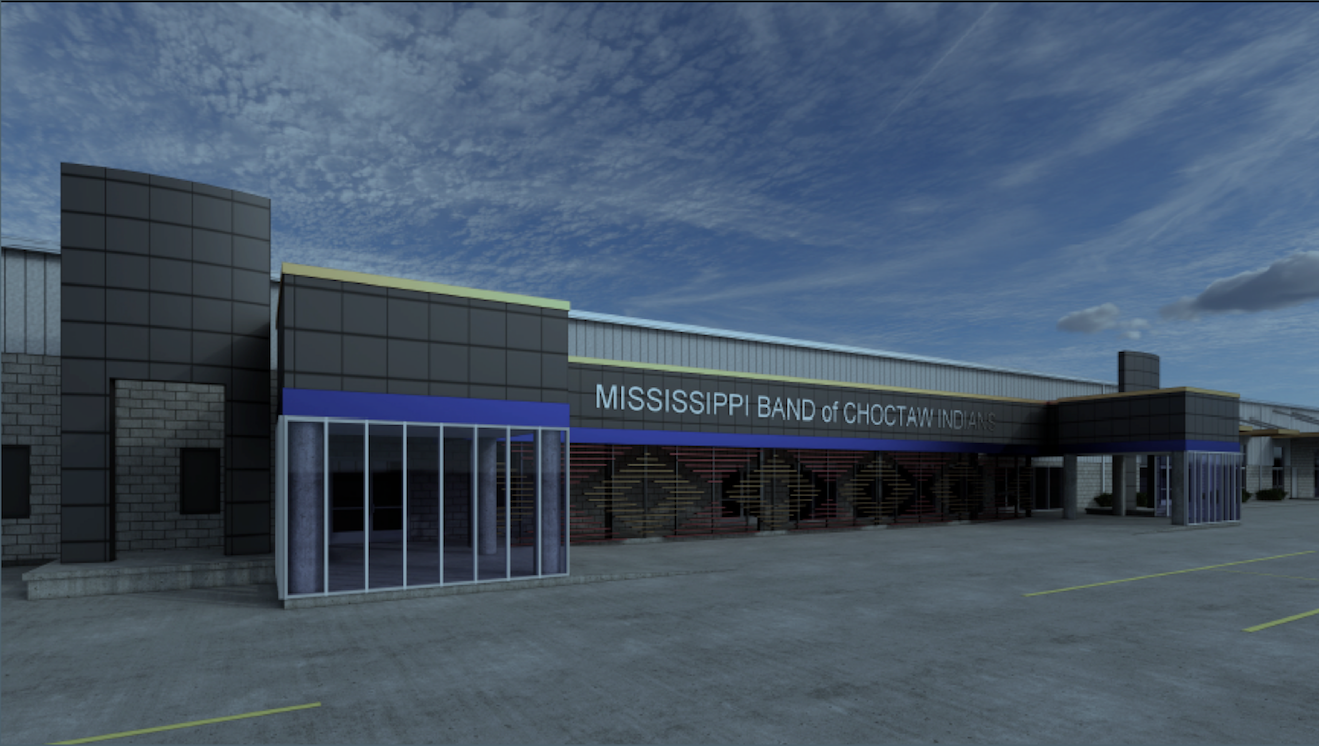 CARTHAGE, Miss. – Following extensive updates and repairs, the Mississippi Band of Choctaw Indians (MBCI) are breathing new life into their 120,000 square feet of industrial space in Leake County. The three industrial buildings, each about 40,000 square feet, were...